A free and addictive word game for iPhone and iPad with three four modes.

Escape
A frantic race to reach the edge before time expires. Dynamic timing makes this a challenge for pros and rookies.
Games take 20 sec - 3 min
Perfect for any quick session
Free to play
Explore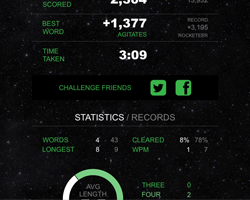 No time limit! Amass high scores from the letters available, searching for longer words, or challenge friends.
Games take 5 - 15 min
Lazy weekends or late nights
Unlocks after 100 games
Survive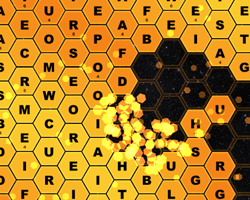 Create words to stay alive and hold the countdown at bay. Longer words add more time to the clock.
Games take 1 - 5 min
A true challenge for word fiends
Unlocks after 500 games
Discover
New!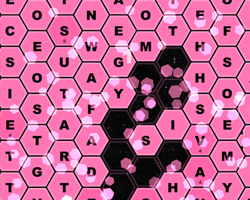 A deliberate untimed challenge in which you try to reach the edge of play in as few words as possible.
Games take 5 - 15 min
Will challenge your vocabulary
Free to play